Our team of ADHD specialists help explain exactly what ADHD is,  what the symptoms and impacts are, and do some myth busting along the way.
Parent Series:
A Free Online Course for Parents and Caregivers
Rolling with ADHD is an eight module series that covers practical tools and strategies for caregivers of children with ADHD. It focuses on what research shows really works for kids and families living with ADHD.
Teacher Series:
Strategies and Tips for
Teachers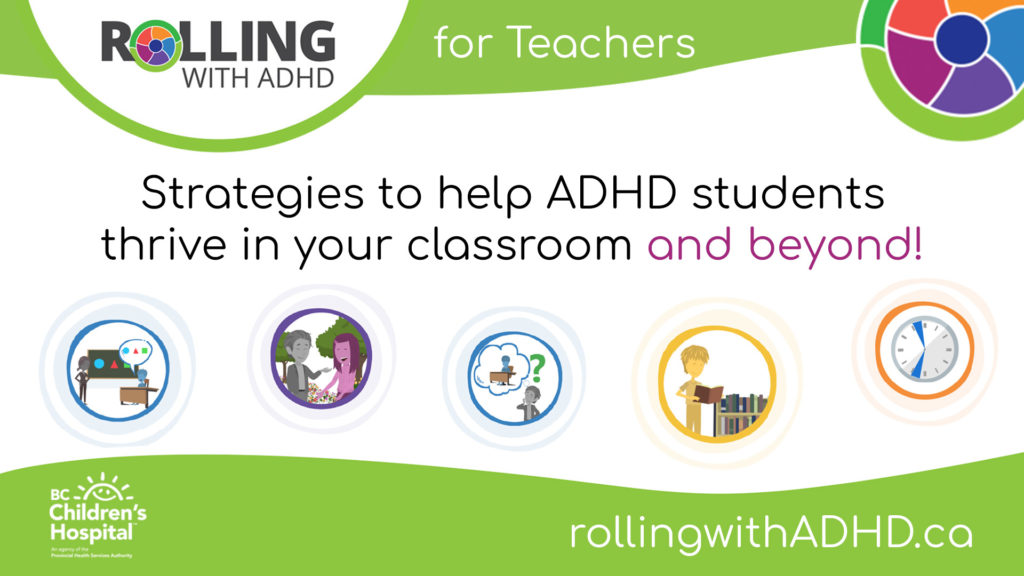 In this unique video resource library, our team of specialist psychologists offer bite-sized insights, ideas and strategies to help teachers roll with ADHD in the classroom.
 
 
It was great to gain insight into my child's behaviours and to know what is normal for children with ADHD. This resource has helped improve our relationship with our child. We are much more positive. Thank you very much for this helpful resource!
 
 
The program has helped calm down my daughter. She listens better. She is willing to do homework without a fuss. I am less mad or irritated because I better understand my daughter's problem.
 
 
Thank you, this is a fantastic course. The video content is excellent, right length, with lots of great ideas. I have sent many friends the link to the website. Again thank you! My son and our family have much more harmony now, we the parents, are better educated to deal with his emotional dis-regulation.
Great experience to learn in a bite-sized format, and at the end of the day realizing we are not alone and utilizing the exercises from week to week.
 
 
I've gained a lot of useful tips, and appreciated the parents' stories, I felt like I wasn't alone.
 
 
I felt the Rolling with ADHD program has helped me become a better parent.
 
 
I really was shocked at how much negative comments I used with my son. After watching the video modules I made a consistent effort to praise him instead and found that although it took a few weeks his behaviour did improve.
Made possible by the generosity of the Lu Family